Paedophile ice cream van man guilty of attacks in West Lothian and Lanarkshire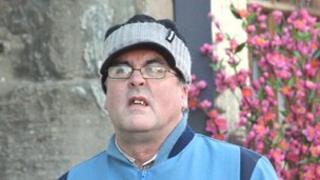 A sex predator who used his ice cream van to lure young boys in West Lothian and Lanarkshire before abusing them has been found guilty.
Billy McGill, 51, from West Lothian, recruited children as "helpers" and got some of them to stay the night.
A jury found him guilty of eight sex offence charges involving boys at the High Court in Edinburgh.
McGill, of Kirk Brae, Longridge, had denied the offences committed between 1988 and 2002.
He claimed he was the victim of an internet smear campaign by a rival ice cream seller.
A judge sent him to prison ahead of sentencing next month.
Catalogue of abuse
Youngsters were encouraged to sleep over at his caravan under the guise of early visits to a cash and carry on the following morning.
However, McGill would give them vodka and carry out a catalogue of abuse.
Four of his five victims were plied with alcohol.
Lady Scott rejected a defence plea that McGill should remain on bail while a background report is prepared on him.
The judge said: "You have been convicted by the jury of a serious course of conduct involving sexual abuse of young boys."
She told McGill it was inevitable that he faced a substantial prison sentence and called on an assessment to be made of the risk he posed to young children.
The court was told that in 1988 McGill stayed at a caravan near Climpy Road, Forth, in Lanarkshire, and would park his ice cream van there.
He also operated from an industrial estate at Addiewell, in West Lothian, and had a caravan there.
McGill was placed on the sex offenders register.