'Medical emergency' aircraft diverted to Edinburgh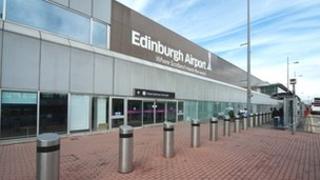 A Norwegian plane has been diverted to Edinburgh after a passenger became ill.
Edinburgh Airport said the Bergen to Las Palmas flight was re-routed because of a medical emergency.
The crew of the aircraft requested the diversion shortly before 11:45.
A spokesman said a man was being treated for a suspected stroke.