City of Edinburgh council plans widespread 20mph zones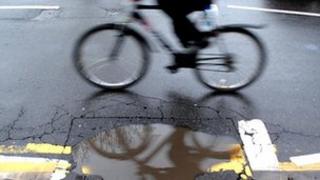 A speed limit of 20mph covering most streets in Edinburgh could be introduced by the city council by 2017.
Councillors on the Transport Committee have given their backing to a consultation on the proposal.
The scheme is likely to apply to most residential, shopping and city centre areas. Through routes are expected to retain a 30mph limit.
A motoring organisation has said it worries the plan will amount to no more than "putting up more signs".
Neil Greig of the IAM Motoring Trust told BBC Scotland: "Our main reservation is about the blanket approach but it's also about the fact that we need to do a lot more in Edinburgh.
"We need to have segregated cycling facilities, shared space. That involves a lot more investment in infrastructure.
"This is just really about putting up more signs. We need to do a lot more than that in Edinburgh to actually encourage people out of their cars."