New Lothian and Borders police commander appointed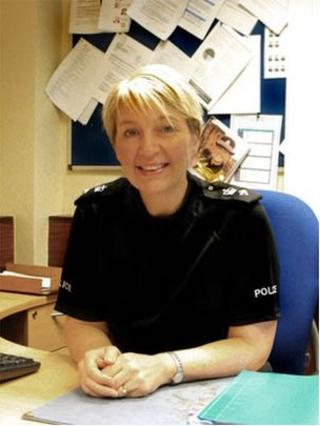 Police Scotland has announced the appointment the new local commander for Lothian and the Scottish Borders.
Ch Supt Gill Imery has more than 27 years in policing, during which she has worked in a variety of uniform and detective officer posts.
Most recently she has been part of Police Scotland's Specialist Crime Division, where she led the national human trafficking unit.
Her area covers from Harthill in West Lothian to the Scottish Border.
Ch Supt Imery said: "I started my police career in West Lothian and have had previous experience of working across all areas of this diverse Division.
"I am very much looking forward to reacquainting myself with the area and its people and will be keen to understand the needs of the communities that we serve.
"My first experience of working in partnership with other public sector colleagues was in West Lothian when I worked on child abuse investigations and with the serious sexual crime unit and that has influenced my approach to policing ever since."
In 2008, Ch Supt Imery led the Safer Communities Department of Lothian and Borders Police and two years later took over command of Scotland's capital, leading a team of 1,600 officers and staff.
In June 2012, she was appointed head of CID for the former Lothian and Borders force.