Plans to extend school summer holidays in Edinburgh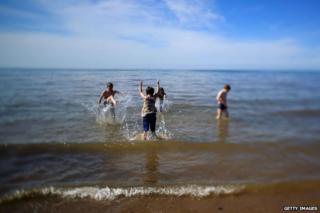 Parents are being consulted on plans to extend school summer holidays by a week.
The proposals for Edinburgh state schools would mean Christmas holidays being cut down to 12 days.
The Edinburgh City Council plans are for the school years 2015/16, 2016/17 and 2017/18.
The council said it had had 400 responses. It is understood that parents are split in their views of the plans.
An Edinburgh City Council spokeswoman said: "As part of the council's consultation on school term dates, we have been speaking with head teachers and parent councils for their feedback on dates for the three years from 2015/16.
"We have also received online feedback from other school staff and parents and we have considered over 400 responses.
"We have adjusted our proposal based on the information we have received, and we are now planning to put forward a set of term time dates for discussion at the next education, children and families committee."