St Andrews University opens £1m laboratory in Fife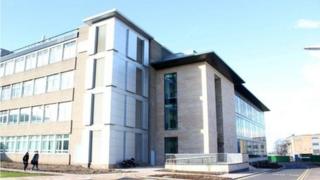 A new £1m chemistry laboratory has opened at Scotland's oldest university in Fife.
The Laboratory for Chemical Crystallography has opened at St Andrews University.
It will be used for research and the teaching of crystallography, which looks at the arrangement of atoms in solids.
It will be home to 220 researchers from the institution's school of chemistry and support a further 200 scientists.
It was officially opened by Alex Slawin, professor of chemical crystallography at the institution.
University officials said it houses "some of the most sophisticated X-ray technology in the world".
Prof Slawin said: "This is a world-leading facility which places St Andrews at the forefront of the field and enables us to compete with the very best in the world."
The facility is funded by the Engineering and Physical Sciences Research Council.