Former councillor Gordon Beurskens convicted of embezzlement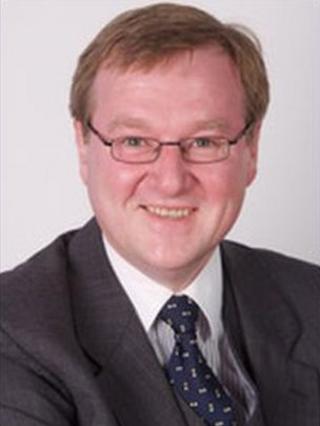 A former West Lothian councillor has been convicted of embezzling an elderly couple's life savings.
Gordon Beurskens, 51, claimed Jimmy and Nettie McQue had given him "unlimited" control of their accounts so they could keep their money "below the radar".
He said the £77,580 he took from the octogenarians was a "loan" which he intended to repay with interest.
But a jury at Livingston Sheriff Court returned a majority verdict finding him guilty of embezzlement.
The offence was committed between 2006 and 2009.
Beurskens was also given a Proceeds of Crime demand from the Crown.
Sheriff Kevin Drummond called for background reports and deferred sentence. Bail was continued.
Beurskens had earlier been found not guilty of money laundering after the prosecution withdrew a charge brought under the Proceeds of Crime Act 2002.
He had served as an Action to Save St John's Hospital member of West Lothian Council but lost his seat in the 2012 local elections.
The court was told Mr McQue, who suffered from dementia, died several years ago, while his wife Nettie, now aged 87, was in a care home after suffering a stroke.