Former councillor Gordon Beurskens jailed for embezzlement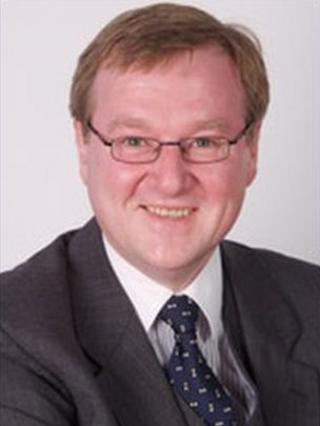 A former West Lothian councillor has been jailed for 18 months for embezzling an elderly couple's life savings.
Gordon Beurskens, 51, took £77,580 from octogenarians Jimmy and Nettie McQue.
He claimed the money was a "loan" which he intended to repay with interest., and said the couple had given them "unlimited" control of their accounts.
But a jury at Livingston Sheriff Court found him guilty by majority verdict of embezzlement.
The offence was committed between 2006 and 2009.
The court was told Mr McQue, who suffered from dementia, died several years ago.
His wife Nettie, 86, died several days after a jury found Beurskens guilty.
Passing sentence, Sheriff Kevin Drummond told Beurskens that the McQues had treated him generously and had thought his willingness to handle their financial affairs was by way of gratitude for their kindness.
He said: "You abused that trust and friendship by treating their savings as your own and by using their money to fund a business venture on which you had embarked.
"You have continued to hold yourself out as a trusted friend and respected public figure who was acting in their best interests. You have maintained these positions in the face of compelling evidence to the contrary: you have shown no remorse whatsoever for your actions."
'Reputationally broken'
In addition to sending Beurskens to prison, Sheriff Kevin Drummond ordered him to pay the McQue family £65,480 in compensation.
The court was told the Crown was also seeking to recover £500,000 from Beurskens under Proceeds of Crime laws.
Defence lawyer Neil Robertson produced numerous character references to support his claim that his client was "a man of long standing diligence in public service".
But he added: "He's also a man who appears before your Lordship financially and reputationally broken."
Beurskens had earlier been found not guilty of money laundering after the prosecution withdrew a charge brought under the Proceeds of Crime Act 2002.
He had served as an Action to Save St John's Hospital member of West Lothian Council but lost his seat in the 2012 local elections.