David McDougall jailed for six Fife rape charges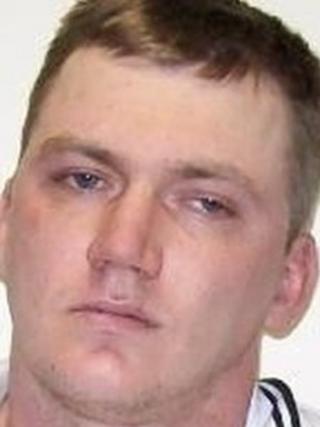 A Fife man who raped a woman with learning difficulties just five days after being bailed on other rape charges has been jailed for 10 years.
David McDougall, 31, was placed on a lifelong restriction order by judge Michael O' Grady.
He was convicted of a total of 14 charges including six rapes and other sex offences and physical assaults going back to 1998.
The attacks took place in Methil, Buckhaven, Glenrothes and Kirkcaldy.
Parole board
Judge O'Grady told McDougall: "You have been convicted of an utterly appalling catalogue of domestic and sexual offences.
"They are as bad as it has ever been my misfortune to encounter."
The judge said a risk assessment report on McDougall was "deeply disturbing" and confirmed that he posed a significant danger to every woman he met.
As well as jailing McDougall for 10 years judge O'Grady set the punishment part for the lifelong restriction order at five years.
The judge told McDougall: "Responsibility for your release, if ever, is up to the parole board.
"My own view is the prospect of your release is a distant one."
Solicitor advocate Gordon Martin, defending, said: "For what it's worth he has asked me to say he regrets any harm or distress he has caused his victims and the embarrassment he has caused his immediate family.
"He seems to have accepted his involvement in almost all the charges he was convicted of."