BA unveils extra flights to London from Scotland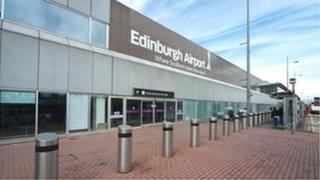 An airline is increasing the number of daily flights to Scotland from a London airport with three new services.
British Airways is introducing two new flights a day to Glasgow from London City, and an extra one to Edinburgh.
It takes the number of return flights by the airline on the Edinburgh route to 11 and eight for Glasgow.
Including the new London City flights, the airline will fly up to a 27 times a day between Edinburgh and London and 21 times a day between Glasgow and London.
Luke Hayhoe, British Airways' commercial general manager at London City, said: "We are constantly looking at how we can improve our schedule and the best ways to use our new aircraft.
"We are now able to add to our existing network to Scotland with extra flights on the popular Glasgow and Edinburgh routes, once again improving frequency and schedule."