Scottish ministers offer Asghar case help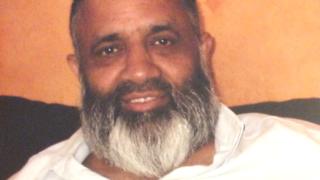 The Scottish government says it stands ready to assist in the case of a Scot who was shot by a prison guard in Pakistan.
Mohammad Asghar, who suffers from paranoid schizophrenia, was sentenced to death for blasphemy in January.
The 70-year-old has been in hospital since he was shot in the back on Thursday at Adiala jail in Rawalpindi.
Scottish ministers have offered to support the wishes of Mr Asghar's family, as well as his safety.
Reports that the Pakistani authorities intended to return him to the prison where he was shot have led to new concerns for the Edinburgh businessman's safety.
Asghar family solicitor Aamer Anwar, who met First Minister Alex Salmond over the issue on Tuesday, urged him to intervene.
A Scottish government spokesperson said ministers remained concerned about Mr Ashgar.
"The first minister has been involved in this matter for many months, first raising the issue with the governor of Punjab, Mohammed Sarwar on the 29th January," said the spokesperson.
"The meeting with Mr Anwar was a helpful and constructive one. We have had direct conversations with the government of Punjab on our concerns regarding Mr Asghar's safety and medical wellbeing.
"We are monitoring the situation closely and are in contact with the Foreign and Commonwealth Office and the NGO (Reprieve) supporting Mr Asghar and his family.
"We stand ready to do whatever we can to support the wishes of the Asghar family and assist with the safety, security and wellbeing of Mr Asghar."
Mr Asghar moved to Pakistan in 2010.
He was later arrested for writing several letters claiming to be a prophet and was sentenced to death for blasphemy.