Shopkeeper threatened with knife in Whitburn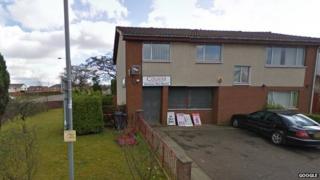 A shopkeeper was threatened with a knife during an attempted robbery at a store in Whitburn, West Lothian.
Police said a man entered the Glenmore Mini Market at about midday and demanded money.
There was a struggle in which the shopkeeper suffered a minor cut to the hand.
The suspect fled empty handed and was seen running towards the Blaeberry Hill Park area. Officers have appealed for witnesses.
The man was was described as white, 5ft 8in to 5ft 10in tall, thin to medium build, wearing beige Chino-type trousers, a light coloured hoodie which possibly had the hood up and he may have been wearing a woollen hat.