Jack Vettriano winds up publishing firm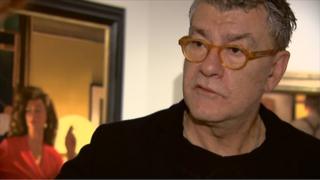 A publishing company set up by the artist Jack Vettriano has been wound up.
Heartbreak Publishing, set up seven years ago by the Fife-born artist, sold prints, posters and postcards of his work and of other artists.
Mr Vettriano, the company's majority shareholder, said it was a business decision to place the company in voluntary liquidation.
His prints will still be available from his own website.
Mr Vettriano said: "This is purely a business decision and involves a return of the company's assets to the shareholders.
"Signed, limited edition prints, open edition posters, cards, and books will still be available from early this year through my official website; www.jackvettriano.com."