Knitters gather for Edinburgh Yarn Festival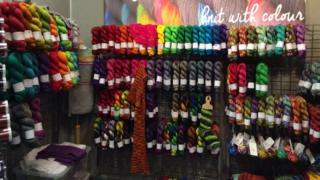 Thousands of knitting enthusiasts are expected in Edinburgh this weekend for Scotland's biggest yarn festival.
The event features dozens of exhibitors from around Scotland, as well as some from Canada, Australia and Iceland.
They will showcase artisan woollen products at the city's Corn Exchange.
It is the second time the festival has been held. There will also be needlecraft masterclasses.
Those attending can learn how to knit hats, work with Fair Isle wool and how to make a traditional Icelandic sweater.