Driver reversed over pensioner in Livingston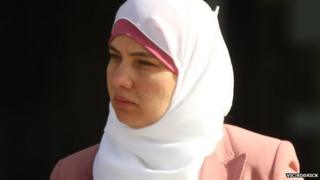 A driver who knocked down and killed an 85-year-old woman while reversing out of her driveway has pleaded guilty to careless driving.
Tahrir Waswas knocked down Elizabeth Hossack in West Lothian in January.
Witnesses saw her silver Toyota Corolla reversing straight into the pensioner outside her home in Livingston.
Sheriff Susan Craig banned Waswas from driving and called for social work background reports before sentencing on 24 April.
The court had heard that Mrs Hossack was knocked to the ground before the car wheels ran over her.
'Clearly visible'
She was pronounced dead at the scene.
Brian Robertson, prosecuting, said eye witnesses saw the car rising up in the air as it passed over Mrs Hossack's body before coming to a halt in the road.
He said: "A lady who was standing in the driveway opposite ran across and banged on the door panels of the car to alert the accused of the presence of the deceased as it was obvious she'd not been aware that she was driving over her."
Waswas - who moved to the UK from Jordan in 2008 - was said to have dropped to her knees in tears when she discovered what she had done.
A passing driver told police he was "amazed" the car had hit Mrs Hossack because she was "clearly visible".