Teenage football fan Christopher Smith fined over smoke bombs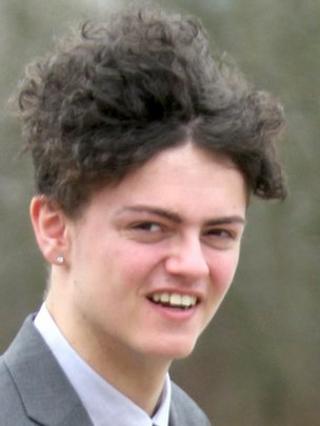 A teenage football fan who set off smoke bombs at a Scottish championship match has been fined £400 and banned from entering stadiums for a year.
Christopher Smith admitted setting off smoke grenades in the Hibs supporters' section at Livingston football club's arena on 18 October 2014.
Smith, 18, admitted conducting himself in a disorderly manner and committing a breach of the peace.
Sheriff Douglas Kinloch said it was "idiotic behaviour".
Lindsey Armstrong, prosecuting, told Livingston Sheriff Court that Smith, from Edinburgh, appeared to the officers to be heavily intoxicated. She said: "He was unsteady on his feet and slurring his words and was arrested."
She said Smith instantly became emotional and told police: "I'm not going to lie. I set two smoke bombs off."
Lisa McNeill, defending, said her client was only 17 at the time of the offence and had drunk a "considerable amount" of alcohol before going to the game with a group of friends.
She said: "He accepts he was very drunk and he acted immaturely.
Sheriff Douglas Kinloch told Smith: "This was idiotic behaviour and even at the age of 17 you should have known better.
"I can't really understand why you thought it was appropriate in any way to set off these smoke grenades.
"If you manage to spoil the enjoyment of football fans that way I think that, in addition, it's entirely appropriate that I make a football banning order."