Taxi driver attacked by passenger in Edinburgh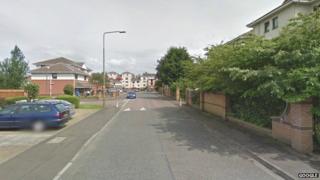 A taxi driver had his nose broken after being hit in the face with a bottle by one of his passengers in Edinburgh.
He was attacked at 23:00 on Sunday 5 April after picking up a fare from the city centre and then dropping off two men and a woman at Niddrie House Avenue.
Police have appealed for anyone who has information to come forward.
PC Victoria Henretty said: "This was a completely unprovoked and violent assault on a taxi driver".
She added: "We are appealing for anyone who was in Niddrie House Avenue on Sunday 5 April at about 23:00 to contact police, particularly if you have information that in relation to the identity of the suspects."