Cyclists sought over racist comments to Edinburgh couple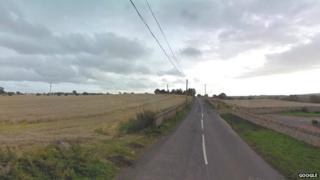 Two men who made racially aggravated comments to a couple in a Midlothian street are being sought by police.
The incident happened on Ormiston Road in Pathhead at about 11:00 on Monday.
The first man was white, about 45 years old, 5ft 10in, of medium build, with short dark hair and a round face. He was wearing cycling clothes.
He had a racing bike and spoke with a local accent. The second man was also white, 45-50 years old, 5ft 10in, with a medium build and short dark hair.
He has a long thin face and was wearing cycling clothing, possibly blue and white in colour, including a helmet, and was on a racing bike. He also had a local accent.
Police have appealed for witnesses.
PC Ross Young said: "This is shocking behaviour which took place in broad daylight and is absolutely unacceptable in our community.
"We're urging anyone who witnessed this incident, or knows who these men are, to get in touch."