Child sparks mattress fire with lighter in Livingston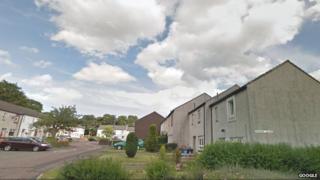 Fire officers are warning about the dangers of leaving matches and lighters unattended after a child sparked a blaze by playing with a lighter in a bedroom.
Crews were called to Gowanbank in Livingston at about 20:30 on Sunday when a mattress was set alight.
No-one was injured but four people in the house were checked over by paramedics for smoke inhalation.
The blaze was in a first-floor bedroom in the two-storey terraced house.
Martyn Brandrick, station manager at Livingston, said: "Kids are often curious about objects like lighters without understanding the danger they pose.
"It's important we all make sure matches, lighters and cigarettes are always kept well out of children's reach and that we help them understand these items are dangerous, that they aren't toys and should never be played with.
"Fire can spread incredibly quickly. Flames, smoke and fumes travel rapidly through a home and as well as threatening lives, they also cause significant damage.
"Thankfully, this incident has not resulted in tragedy but it's obviously a scary experience for the family and we know that fire in the home, even where no-one is hurt, can leave a lasting impact."