Edinburgh city council cleared over Lothian Buses row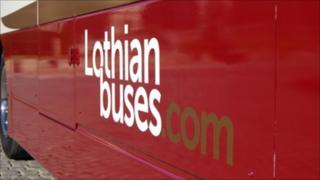 The City of Edinburgh Council has been cleared of any wrongdoing in an independent report into its handling of a row between Lothian Buses directors.
Auditors at KPMG found the city's officials respected legislation governing public transport bodies, as well as shareholder rules.
The row started in August, when chief executive Ian Craig's three deputies lodged a grievance against him.
Lothian Buses said it was moving on from the incident.
Jim McFarlane, general manager of Lothian Buses, said: "Our interim arrangements are working well and Lothian Buses is moving on from what was clearly a very difficult period.
"Our people coped very well with the challenges at the end of last year. As a consequence of their commitment, the business continues to perform well, with patronage high and revenues healthy.
"At the end of 2014 the company reported an increase of three million passengers over 2013 which was complimented by a further three million new passengers on Edinburgh Trams.
"Demand for public transport in Edinburgh is clearly on the up and our focus is now squarely on increasing that demand further and delivering quality services to existing and new customers."