Restoration for 50th historic shop front in Edinburgh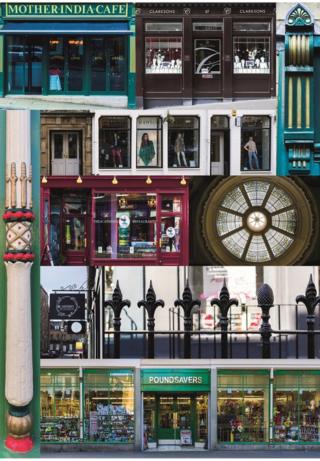 Edinburgh World Heritage has announced plans for the restoration of its 50th historic shop front.
The front of the Khukuri Nepalese restaurant in West Maitland Street is to be given an overhaul.
Previous areas to benefit from the work have included the Grassmarket, Royal Mile Mansions and East Norton Place.
Officials said West Maitland Street was an important approach to the city from the west with many early and mid-19th Century shop fronts.
However, Adam Wilkinson, director of Edinburgh World Heritage, said the area had experienced several years of unstable trading, which shop owners attributed to the tram work and parking restrictions.
As a result, he said the overall look of the street and of the individual shop units had suffered.
'Real boost'
He said: "We expect these shop front restorations to give a real boost to local business owners.
"Our research indicates that this work not only makes our streets more enjoyable for people to stroll down but also increases customer footfall and the turnover for the businesses."
The improvements to West Maitland Street form part of a broader plan for the area including the new Haymarket station, completed in 2015, and the Haymarket commercial development, a joint venture between Interserve and Tiger Developments.
Former Lord Provost Lesley Hinds, convenor of Edinburgh City Council's infrastructure and environment committee said: "This is an important milestone for Edinburgh World Heritage and for the city.
"Street by street, this crucial work is helping to make the city more attractive as well as supporting the local economy."