Teen sentenced for pensioner home robbery in Edinburgh's Morningside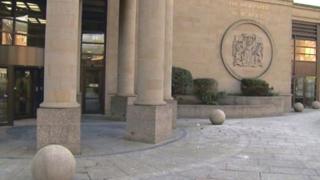 A teenager involved in the armed robbery of a pensioner in his own home in Edinburgh has been ordered to carry out 100 hours of unpaid work.
The punishment is part of a two-year community payback order.
The teenager was one of a gang of three who targeted Alistair Wilson's house in Morningside last October.
The teen - now aged 16 - pleaded guilty to a charge of hamesucken and robbery at the High Court in Glasgow last month. He was sentenced on Tuesday.
The partially-deaf 72-year-old was lying in his bed before being challenged with a knife and a pair of scissors.
The gang had initially gone looking to steal the pensioner's car but instead fled with cash and a laptop.
Car keys
The court earlier heard Mr Wilson was alone on the night of the raid as his wife had gone out for the evening.
The teenager and two others burst into Mr Wilson's bedroom and demanded car keys.
However, the pensioner could not initially pick up what was being said as he did not have his hearing aids in.
He eventually told them his wife had taken their car for the evening.
The pensioner tried to defend himself from the armed duo, but was hit on the head before being forced downstairs at knifepoint.
A laptop and up to £60 in cash was stolen before the robbers left.
Prosecutor Lynsey Rodger said the pensioner was left "shaken" and called his wife to say he had been attacked.
Mr Wilson went on to need hospital treatment including stitches to a cut lip.