Four women hurt after being hit by own car in Edinburgh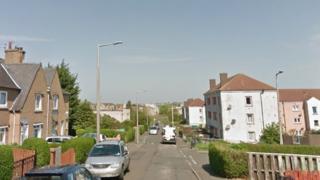 Four women have been hurt, two seriously, after being hit by their own car on an Edinburgh road.
The incident happened on Broomhouse Avenue in Edinburgh at 21:40 on Wednesday.
The women were in a Vauxhall Mokka and had got out to inspect the car. But it rolled backwards and hit them.
A 60-year-old suffered serious injuries to her body while a 59-year-old had a head injury. Both were taken to Edinburgh Royal Infirmary.
Two other women, aged 58 and 81, had minor injuries and were also taken to hospital as a precaution.
A Police Scotland spokeswoman said: "Inquiries are ongoing into the full circumstances surrounding this collision and anyone with information is asked to contact us."