Man acquitted of killing childhood friend in Edinburgh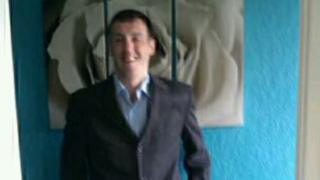 A man accused of killing his childhood friend by repeatedly stabbing him with a knife has been acquitted of murder.
David Geddes, 41, was alleged to have killed Jaymie Hall following an incident in Wester Hailes, Edinburgh.
But after a week-long trial, jurors at the High Court in Edinburgh returned not proven verdicts to charges of murder and attempting to defeat the ends of justice.
Mr Geddes claimed that another man called John Rorison stabbed Mr Hall.
He said that Mr Rorison, who died late last year, attacked Mr Hall after the pair became involved in a confrontation.
Previous assault
He told the court that Mr Rorison had previously been beaten up by Mr Hall in the weeks leading up to the fatal stabbing.
Prosecutors claimed that on 27 May last year in Dumbryden Gardens, where Mr Geddes lived, he murdered Mr Hall by stabbing him repeatedly with a knife.
The Crown also claimed that on the same date and at the same location, Mr Geddes attempted to defeat the ends of justice by hiding the knife used in the alleged murder in a nearby bin.
The prosecution also claimed that Mr Geddes had instructed his son Jack and Mr Rorison to provide officers investigating Mr Hall's death with an "inaccurate and untruthful" account of what happened.
Giving evidence on his own behalf, Mr Geddes claimed that the man who committed the murder was John Rorison.
He said that on the day he was watching the Scottish Cup Final on TV With Mr Rorison and said Mr Hall arrived at his home later in the evening.
He said Mr Hall had previously assaulted Mr Rorison who had needed medical treatment following the attack.
Mr Geddes said: "Jaymie told me he had stamped on him."
Mr Geddes said that Mr Hall told Mr Rorison he was not going to apologise for attacking him and the two men began arguing with each other.
False statements
Mr Geddes said that when Mr Hall left the flat, Mr Rorison attacked him with a knife on the tenement's landing.
"I saw John unsheathing the knife and he came towards Jaymie and made a stabbing motion with the knife. I couldn't believe what I saw. It happened so quickly," he said.
"Jaymie was going out the double doors. I said 'Jaymie come back.' He says he's going to see his mum. Jaymie didn't look right. John is standing there. He's saying 'what have I done, what have I done?
"Jaymie then comes back towards me. He doesn't look right. His legs buckled. He lowers his arm and a lot of blood comes out and he falls to the ground. I immediately ask somebody to phone for an ambulance.
"John meanwhile is standing there at the door and all he can say is 'what have I done, what have I done?'"
During his evidence, Mr Geddes admitted telling lies to police officers who were investigating Mr Hall's death.
He told defence solicitor advocate Brian Gilfedder: "It's something I regret. I was trying to protect my friends - one of them had been stabbed and the other one had carried out the attack."
He also claimed that during the police investigation, Mr Rorison gave "false statements" to detectives.
When he learned that Mr Rorison had died, Mr Geddes said: "I was angry that he wasn't going to be here in court and that he wasn't going to answer questions about his false statements."