Missing tourist found in Edinburgh city centre church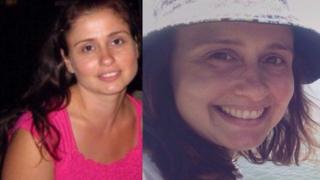 A Finnish tourist who went missing after buying a plane ticket at Edinburgh Airport has been found in a church in the capital.
Riina Elisabeth Sjogren, 38, was found in St Mary's Cathedral in Palmerston Place at 09:00.
She was last seen in Edinburgh's York Place at about 22:20 on Tuesday 9 January.
She had bought a plane ticket but then took a tram into the city leaving a number of belongings at the airport.
A Police Scotland spokesman said: "Officers would like to thank members of the public and media who participated in our search."