No criminal proceedings over two baby ashes cases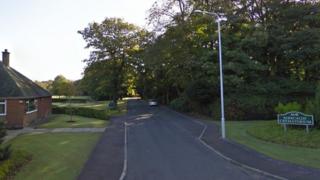 There will be no criminal proceedings over two baby ashes cases in Fife and Glasgow.
Fiscals concluded there should be no further action over the cases of infant cremation at Kirkcaldy and Daldowie Crematoriums raised in Dame Angiolini's report into cremations in Scotland.
Dame Angiolini had been looking into the baby ashes scandal at Mortonhall Crematorium when she flagged them up.
The Crown Office said both families had been informed.
The city council announced an independent review, which was conducted by Dame Angiolini, after it emerged that bereaved parents had been denied access to the ashes, which were buried in a garden of remembrance at Mortonhall Crematorium in Edinburgh.
It is thought the practice was carried out from the 1960s until 2011.
A Crown Office spokeswoman said the cases at Kirkcaldy and Daldowie were referred to the procurator fiscal after they were highlighted in the National Cremation Investigation.
She said: "Investigations were carried out in both cases.
"The procurator fiscal can take proceedings where there is credible, reliable and admissible evidence that a crime has been committed and it is assessed that it is in the public interest to do so. In both instances it has been concluded that there should be no proceedings.
"The families have been informed of these decisions."
There were no criminal proceedings over the baby ashes cases at Mortonhall Crematorium.