Dozens arrested in Edinburgh motorbike crackdown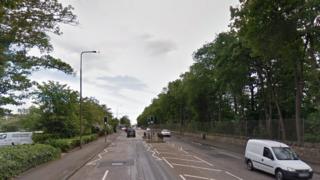 A crackdown on disorderly motorcyclists has seen more than 30 people arrested and charged with 133 offences.
Operation Pellucid was launched as a result of various incidents across Edinburgh on Saturday 13 January.
Two people suffered minor injuries following a crash on Ferry Road, while significant damage was caused to a sports centre.
Police said that 32 men and boys - aged between 15 and 33 - had now been charged.
Ch Insp Gill Geany said: "The aim of this operation was to demonstrate to our communities, and to those involved in the offences on Saturday 13 January, that these incidents would not be tolerated.
"Since that weekend, a dedicated team of officers have reviewed around 500 hours of CCTV footage, as well as speaking to more than 100 witnesses and other individuals.
"What I want to make abundantly clear to the public, however, is that while Operation Pellucid has now concluded, any information we receive relating to this investigation, which has previously not been reported or investigated, will be progressed accordingly."
The operation has seen 22 Asbos issued and various pieces of intelligence gathered for future investigations.
Reports will be submitted to the children's reporter and the procurator fiscal in relation to those charged.