City of Edinburgh Council apology over injured pupil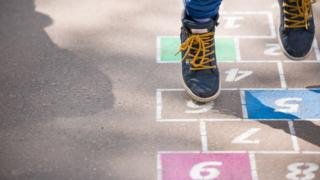 A council has apologised after a school failed to call an ambulance for a pupil who was confused and suffering memory loss following a head injury.
The parents complained over their way their child was treated after the accident at an Edinburgh primary.
The parents, referred to as Mr and Mrs C, were also dissatisfied with the council's complaints system.
The authority reviewed its emergency procedures following an inquiry by the Scottish Public Services Ombudsman.
The ombudsman report said the play time accident left the pupil, known as Child A, "confused, distressed" and "suffering from loss of memory".
It continued: "Mr and Mrs C felt that an ambulance should have been called immediately. Instead, the school observed child A for a short time, before calling Mr and Mrs C and asking them to pick child A up and take them to the GP.
"This meant that there was a period of around 45 minutes from the injury occurring to them attending to pick up their child. Mr and Mrs C complained that the relevant council procedure was not appropriately followed when the school were dealing with child A's head injury."
Emergency procedure
The couple also complained that the city council's procedure was "not appropriately followed" after the injury and the parents were "dissatisfied with the standard of the council's complaints handling".
The council's emergency procedure said that "an ambulance should be called immediately" if a child has been unconscious, vomiting frequently, suffering with neck pain or their condition was "giving cause for concern".
According to the SPSO, the council's records showed that "staff were concerned by child A's condition".
Instead of asking the parents to pick up the child and take them to their local GP, the school "should have arranged for them to be transported directly to hospital by taxi or a member of staff's personal vehicle", according to the SPSO.
The SPSO ruling said: "We considered that the council's complaints handling had been unreasonable. In particular, we felt that a reasonable investigation should have highlighted that the school's failure to arrange direct transport to hospital was in clear contravention of the accidents to pupils procedure."
The city council was asked to apologise to the parents for failing to follow the procedure and the delay in the child receiving medical attention. The authority was also asked to liaise with NHS24 to review its accident procedure and ensure staff are aware of the changes.
A spokesperson for the City of Edinburgh Council said: "We have apologised to the family for any distress caused and have reviewed our procedures."