Missionary jailed for sedition freed from Gambian jail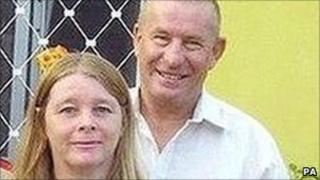 A Scottish man serving a jail sentence for sedition in the Gambia has been freed, the Foreign Office confirmed.
David Fulton, from Troon in Ayrshire, was working as a missionary in the West African nation when he and his wife Fiona were jailed for sedition in 2008.
The couple admitted sending e-mails critical of the country's government.
The 61-year-old was freed on Friday after serving the sentence with hard labour. Fiona Fulton, from Torquay in Devon, was released last December.
Apologised publicly
The couple, who had been in the Gambia since 1996, sent their three-year-old adopted daughter back to the UK in February 2009, where she was cared for by a friend in the family home.
David Fulton was a former army major who worked as a chaplain to the Gambian army, while his 47-year-old wife looked after terminally ill people.
They had apologised publicly for sending the critical e-mails to friends in the UK, but were jailed in December 2008 after pleading guilty to charges of sedition against the government of President Yahya Jammeh.
The country has been criticised in recent years for its human rights record.