Scots architects to design Chinese children's hospital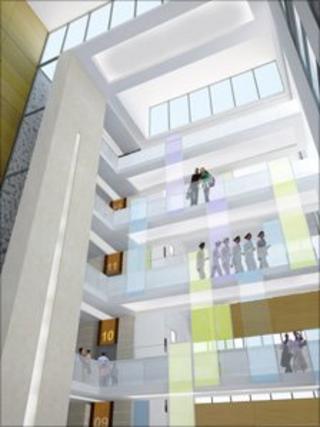 Scottish-based architects Keppie Design have won the contract for a new children's hospital in China.
The 280,000 sq m facility, in the central Chongqing region, will have more than 1,000 beds.
Keppie's winning design features a tower and podium where the wards are all stacked vertically around a central open atrium.
The hospital will be built in three phases, with construction expected to last about three years.
Keppie's design director David Ross said: "This is a massive win for Keppie in one of the largest markets in the world.
"Our Chinese clients were impressed by Keppie's design and our track record in the health and wellbeing sector.
"We have won this contract working with a local Chinese design institute called Hanjia. We hope this is the first of many successful collaborations."