HEROtsc call centre jobs boost for Bute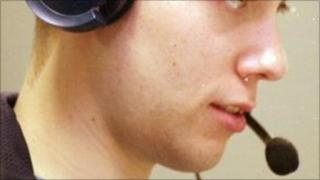 Scotland's largest call centre firm is take on an additional 41 staff at its base in Rothesay on the Isle of Bute.
HEROtsc said the extra jobs stemmed from an extension of its contract with business services firm Office Depot.
It comes after LoveFilm DVD decided not to renew its contract with HEROtsc in June last year, leaving dozens of jobs at risk.
The jobs follow a £366,000 pledge from Highlands and Islands Enterprise (HIE) over the next three years.
HEROtsc chief executive, David Turner said the news was a welcome boost for the local community.
He said: "We fully appreciate just what a blow it was to the island when a former client took some of our jobs elsewhere last year.
"But I am delighted we have turned things round so well and this win will not only replace these jobs but will actually increase the company's Rothesay headcount to over the 100 mark."