Indecent assault in Merchant City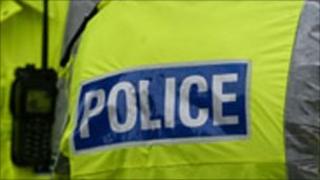 Police are stepping up foot patrols in Glasgow's Merchant City area after a woman was indecently assaulted.
The 35-year-old was grabbed from behind and attacked in Blackfriars Street as she walked home from work at about 1815 GMT on Thursday.
She did not require medical treatment but was left "extremely distressed".
Her attacker was described as being of Mediterranean appearance, in his mid 40s, about 5ft 9in tall, with very short, dark hair.
He was wearing a dark-coloured wool jacket and smart, black, dress trousers and shoes. He spoke English but had an accent.
Following the attack he made off up nearby High Street.
'Vital information'
Police are conducting door-to-door inquiries in the area and checking CCTV footage.
They believe the suspect may have followed the woman from her work in Waterloo Street.
Det Insp Andy McWilliam said: "At the time of this incident, many people will have been making their way home from work and someone may have seen the man following the woman and thought nothing of it.
"If you were in the vicinity of this area last night, please do get in touch with us, you could hold a vital piece of information which could help us trace this suspect.
"I would like to reassure local people who may have concerns that there is a heightened police presence in the area and officers are there, not only to help gather information, but also to provide reassurance to any concerned local residents."