North Ayrshire Council progress 'disappointing'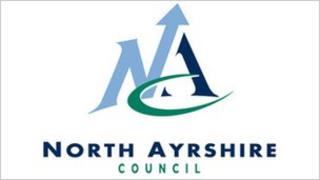 A report into the performance of North Ayrshire Council has found improvements need to be made to its management.
Audit Scotland praised recent changes but concluded that overall progress was "disappointing" since its last "best value" report in 2005.
It highlighted failures by some departments to abide by standing orders and financial regulations.
North Ayrshire Council said it would be "pulling out all the stops" to show its progress had been "underestimated".
Audit Scotland - which carried out work for the Accounts Commission - said the council had "shown an increased commitment to providing best value" since 2005 and said its overall performance was "satisfactory".
'Increased commitment'
It highlighted improved performance in education, housing, social work, planning and libraries as well as in provision of service for vulnerable people.
But it said it was "too early" to judge some other areas of change and that progress made since 2005 was "disappointing overall".
Accounts Commission chair John Baillie said: "North Ayrshire Council's increased commitment to best value has been clear since mid-2009.
"It is encouraging to see the council working hard to improve how it manages its resources and keeps track of service performance.
"Councillors are now doing more to support improvement and we urge them to continue to develop their role."
The commission said it wanted to see the council establish arrangements to help councillors scrutinise performance, so that they have better information available when making decisions.
It also said the council needed to develop its financial strategy and improve means for showing that it was using resources efficiently.
To do this, the commission said, it would need to improve how it manages assets and procurement of goods and services.
Council Leader David O'Neill said he was "particularly heartened" that the authority's progress had been recognised in a number of key areas.
"I can assure the Accounts Commission and all our residents and service users that there is no appetite for complacency in this council," he said.
"The elected members and senior officers will certainly be heeding the report's recommendation that we must continue to show clear leadership in order to address the areas of improvement identified.
"In fact, the council will be pulling out all the stops to demonstrate to the Accounts Commission and Audit Scotland that they have underestimated North Ayrshire Council and that our prospects for improvement are actually much more than fair."