Ayrshire weavers recognised as world's first co-op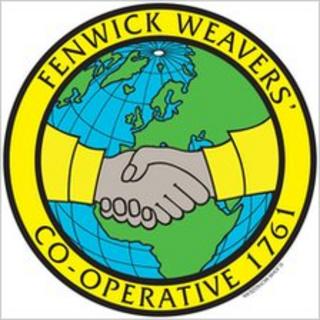 Events are taking place in the East Ayrshire village of Fenwick to mark its unique place in the history of the world wide co-operative movement.
Exactly 250 years ago, 16 Fenwick weavers signed a document, promising to support one another, work honestly, and charge fair prices.
Later they went on to bulk-buy food and sell it at a discount to members.
The group also founded a credit union, a lending library and an emigration society to help villagers move abroad.
Many historians have dated the formation of the co-op movement to the middle of the 19th Century, in Rochdale.
But now research by John Smith and John McFadzean, who live in Fenwick, has established the village's claim as the world's first fully recorded co-operative with all records and original charter intact.
'Banded together'
Mr McFadzean told the BBC's Good Morning Scotland programme: "The [weavers] realised that they were facing financial ruin.
"Working independently, selling their goods to the merchants, and getting bartered down and bartered down, there was no profit left in their sales.
"So they banded themselves together, so they could actually fix a price, and buy stuff in in bulk.
"Then they used the money they made to look after the poor, and to expand the whole co-operative venture throughout the village."
But Mr Smith said when the 16 original Fenwick Weavers gathered in the parish church to secretly sign their charter, they can't have guessed where their initiative would end up.
"It started off as a local enterprise to help the people of the village, and to help the weavers themselves," he said.
"But when you look into the history you can see how it developed locally after that, and you see other co-operatives springing up in the area.
"You can see that the principle was being taken to other places, where they thought it was a good idea, so they copied the example that was set here in Fenwick."
As part of the 250th anniversary celebrations, guests at an event at the church have been asked to sign a copy of the Weavers' charter.
Mr McFadzean said the modern co-operative movement went far beyond the supermarkets on British high streets.
"It's a world-wide financial, and economic business model," he said.
"It takes in farming, manufacturing, worker-owned co-operatives all round the world.
"Last year co-operatives traded in the trillions [of pounds]. The total was equivalent to the GDP [Gross Domestic Product] of a country like Canada."