Scottish drugs pair Henderson and Rollo jailed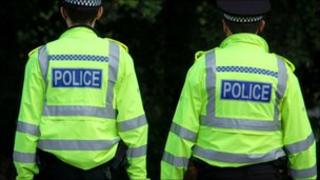 Two men caught in one of Scotland's biggest drug busts have been jailed for a total of 11-and-a-half years.
William Henderson, 47, and Stephen Rollo, 40, were arrested after police seized heroin worth £1.5m and cocaine worth £160,000 from an industrial unit in the city's Dalmarnock area.
Judge Lady Clark told the pair their crime was a "commercial operation" which brought misery to others.
Surveillance was initially set up on Henderson who was renting the unit.
The pair were later spotted travelling to Carlisle, where a black box was loaded into a white van.
Police in Lancashire stopped the van and the box was found to contain £125,000 in cash.
Rollo was later seen transferring items from the Glasgow unit into a van owned by Henderson.
Police raided the unit and Rollo tried to flee but was caught. Officers then recovered keys from the premises.
Heroin worth £1,027,775 was found in the van along with £160,960 of cocaine.
A search of the unit revealed a further stash of heroin worth £462,305.
A hydraulic press was also discovered along with other equipment to process and package drugs.
Both men, described as prisoners at Barlinnie, admitted being concerned in supplying the drugs in October 2010.
Henderson was jailed for seven years and nine months while Rollo was given three years and six months.
Sentencing them at the High Court in Kilmarnock, Lady Clark said: "This was a large commercial operation and was being run as such and I must take a very serious view of that."
Lady Clark said Henderson, who had no drugs-related convictions, had led a "useful life" with a family while Rollo had a minor record and a "productive life".
But she added the charges were very serious and brought misery to many lives.
"I hope you will choose to reflect in custody about the harm you have caused," she said.