Greenock street stabbing witnesses sought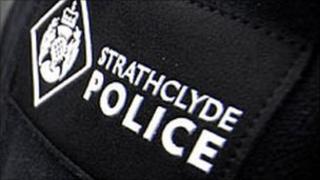 Police have appealed for witnesses after a man was stabbed several times for "no apparent reason" in Inverclyde.
The 30-year-old was on Branchton Road in Greenock at about 0020 GMT when a man got out of a small black car and stabbed him in the back.
The victim was taken to hospital where he was said to be recovering well.
In a separate incident, two men were seriously assaulted in the Castlemilk area of Glasgow at about 1515 GMT on Saturday.
The men were walking into the common close of 35 Birgidale Road when three men approached them and attacked them with a variety of weapons, thought to include baseball bats.
One of the victims, aged 44, managed to run to the local police station to alert officers. All suspects, however, had left the scene when officers arrived.
Both men were treated at the Victoria Infirmary and then released.
Appealing for witnesses, Det Insp Gary Thomson said: "This attack happened in broad daylight in a fairly busy residential area, which is completely unacceptable.
"People should be able to go about their business on a Saturday afternoon without being subjected to this type of behaviour.
"Thankfully both victims were not seriously injured; however both are naturally suffering from shock and a lot of pain."
All three suspects are thought to be aged between 25 and 30 and were all wearing dark jackets with the hoods up.
Motive unclear
Meanwhile, detectives have been making inquiries about the Greenock incident throughout the day.
Police said the victim had left a house in Kirkwall Road and walked a female friend home before being attacked, the motive for which was not clear.
Det Sgt Louise Harvie said: "Thankfully the victim is recovering well in hospital, however his injuries were initially thought to be life-threatening and he is certainly lucky to be alive."
The suspect is described as a white male, about 5ft 8in tall, of slim build, and was wearing a black hooded top and black tracksuit bottoms.