Zoe Nelson murder inquiry used 'anti terror skills'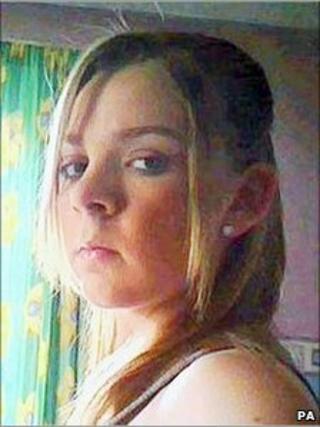 A murder trial has heard police counter terrorism techniques were used in the search for Zoe Nelson's killer.
Det Con Jennifer Bell, 34, told the High Court in Edinburgh she watched hours of CCTV footage taken during the weekend the teenager was murdered.
Robert Bayne, 21, of Cambusnethan, Wishaw, denies murdering Ms Nelson.
He is accused of attacking the 17-year-old with a knife, putting a plastic sheet over her head and then setting fire to her in May last year.
The court heard that Det Con Bell had previously used her skills in the aftermath of the bombings in London on 7 July 2005 and after the Glasgow Airport bombing.
She spent 18 months with the Metropolitan Police after being seconded to their counter-terrorism command.
Det Con Bell told the court that it was time-consuming work to trawl though hours of CCTV footage taken in Wishaw the weekend Ms Nelson was killed.
Relevant clothing
Along with the jury, she watched again footage from security cameras at an Asda store in Newmanins, Wishaw, a ScotMid shop in the town's Manse Road and cameras mounted at Cambusnethan children's home.
She said that while watching to film she had been asked to look out for individuals wearing clothing which was deemed relevant.
The cameras had caught shots of a man believed to be Robert Bayne in the company on Zoe on 22 May last year.
Mr Bayne denies murder and attempting to defeat the ends of justice.
He is accused of attacking Zoe Nelson with a knife at an area known locally as Monkey Hill, near Branchalfield Drive, Cambusnethan, putting a plastic sheet over her head to restrict her breathing and then setting fire to her on 22 May 2010.
He also denies an earlier attack on her by punching her on the head and scratching her and, on another occasion, committing a breach of the peace by threatening her.
It is also claimed that after the murder, he tried to cover up his alleged crime by setting fire to Zoe's body, washing his clothes, dumping her mobile phone and telling police that someone else was responsible.
It is also claimed he disclosed the whereabouts of Zoe's body to her sister, then threatened her and implied he would kill her if she told what she had seen.
The trial before judge Lady Dorrian continues.