Director Ken Loach wants Glasgow women for his new film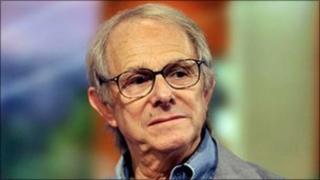 The acclaimed director Ken Loach wants to cast two young women from Glasgow in his new film - even if they have never acted before.
The 74-year-old, whose Scottish productions include Sweet Sixteen and Ae Fond Kiss, is returning to the city to shoot The Angels' Share.
The film is about a troublemaker given one last chance to stay out of jail.
Auditions will be held in Glasgow next week. Entrants must be aged between 19 and 26 and have a Glaswegian accent.
Speaking ahead of the auditions, Loach said: "The cast is all falling into place - there's a fantastic bunch coming together to work with us, we're delighted.
'Sparky Glaswegians'
"We have some great girls in the cast already, but there is definitely room for two more sparky Glaswegians.
"We're keen to open this up to girls who may never have acted before, but who are keen to give it a go."
The Angels' Share, written by Paul Laverty, is about young Glaswegian troublemaker, Robbie.
A kind-hearted community service officer gets him on the straight and narrow and helps him carve out a new future for himself.
The film's casting director, Kahleen Crawford, said: "With the roles we're still casting, we realised this could be a chance for someone who wouldn't normally find out about opportunities like this to put themselves forward.
"We're on the look out for new faces. We're need bright, Glaswegian girls aged 19 to 26, who are just up for giving it a go. Ken works in a way that makes it so easy for people, it's a lot of fun."
Loach has already helped launch the careers of Scottish stars Martin Compston in Sweet Sixteen and Atta Yaqub in Ae Fond Kiss.
The Angels' Share' will be filming in Glasgow and around Scotland from late April until early June, and is expected to be in cinemas in summer 2012.
Those interested in possible roles should send a selection of photos, height, age, date of birth, and contact information, and a few lines about themselves to film@kahleencrawford.com.