Neil Martin shot relative Michael Greville in route row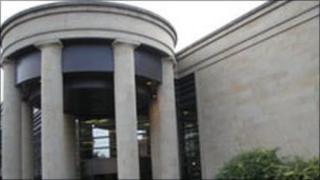 A man has admitted shooting his brother-in-law after an argument about the best way to get home from a party.
Neil Martin pleaded guilty to the attempted murder of 49-year-old Michael Greville in Uplawmoor, Renfrewshire, in November 2009.
Martin blasted Mr Greville in the leg with a shotgun while travelling in a car driven by a former partner.
She was charged after the attack but the allegation was dropped after she confessed what Martin had done.
The court heard how Martin and Mr Grenville had been walking home from a party in the early hours of 1 November 2009, when an argument broke out about the best way to get home.
Badly injured
They eventually went their separate ways but Martin later fired on his brother-in-law from a car driven by his former partner.
Mr Greville was discovered hours later lying in a ditch next to a nearby golf course. He was badly injured and suffering from hypothermia.
Martin's then partner, who had been unaware of his intention to shoot Mr Greville, was initially charged with the attack after she had driven him that night.
That allegation was dropped in December after she finally admitted that it was Martin who was behind the murder bid.
Judge Lord Turnbull remanded Martin in custody and deferred sentencing until next month.