Midwife loses tribunal over Paisley hospital mercy dash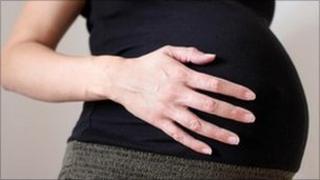 A midwife who resigned after being told she acted wrongly by leaving her ward to help an unwell pregnant woman has lost her constructive dismissal claim.
Anne Duffy, 52, left her post at the Royal Alexandra Hospital, Paisley, in April 2009, to help airlift the patient from the Outer Hebrides to Glasgow.
Ms Duffy later resigned, claiming she felt she was being told to let patients die if the same situation occurred.
Her case was dismissed by employment judge Raymond Williamson.
In a written judgment, he said: "The tribunal is entirely sympathetic to the claimant in that she should never have been placed in the situation she was placed in.
"However, her decision has no support from any appropriately qualified person."
Premature labour
The tribunal heard how Ms Duffy received a call from Sister Joanne Murray in Benbecula asking for urgent help to transfer the pregnant woman to a mainland hospital.
The woman had gone into premature labour and was bleeding.
Sister Murray had already tried other hospitals and needed a bed and a midwife escort because she was unable to leave the island.
In evidence, Ms Duffy said she and her staff took the decision to help.
The senior midwife told the tribunal that, as a nurse, she had "a duty of care".
She added that the most important thing was to get a mother and unborn child to safety.
Ms Duffy said: "If we weren't able to provide that transfer, that patient could have bled and died and we would have lost both mum and child."
The midwife's bosses, however, believed she had acted inappropriately.
They said she had breached the policy that deals with transferring patients to and from the hospital and that she should not have left her post.
'Incorrect decision'
The hearing was told that it was not the responsibility of the Royal Alexandra Hospital to send an escort.
Ms Duffy was encouraged to use the site controller - who deals with untoward issues - in future if a similar situation arose.
Ms Duffy received a letter on May 5 2009 from midwives' supervisor Cathy Harkins advising her she had concerns about her "ability to act appropriately" and that an inquiry would be launched.
She then received a further letter from Ms Harkins in September 2009. The letter stated: "I consider it was incorrect to take the decision to undertake the escort."
When asked what she took from the letter, she said: "Not to go on the escort. Let the patient die, basically."
Ms Duffy felt she had no option but to resign from her job with Greater Glasgow Health Board as she believed her bosses' views conflicted with her training.
The midwife, from Paisley, launched her constructive dismissal case against NHS Greater Glasgow and Clyde last year.