Argyll and Bute Council consults on school cuts plan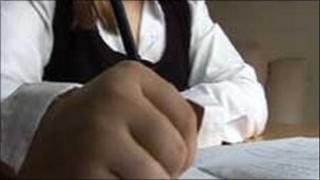 Councillors in Argyll and Bute are to formally consult on plans to close or amalgamate 11 primary schools.
The authority dropped previous plans, affecting up to 25 primaries, which had been part of wider cost-cutting moves.
The original proposals, put forward in October last year, led to the SNP leaving the council's ruling group.
A new coalition stopped the consultation on these closures and instead published a list of 12 primary schools it might consider shutting.
After Tuesday's meeting, Lib Dem Councillor Ellen Morton, spokesperson for education and lifelong learning, said: "Running schools which are half full or less and where predictions show the roll is likely to decrease is not a sustainable position.
"These are not easy decisions to make and I understand that those communities which are directly affected are not in favour of the proposals but we have to take a long-term view and consider education in the whole of Argyll and Bute."
She added: "If agreed, these proposals will have a direct impact on 137 pupils, in the schools that may close. We have around 5,800 primary school children and we must consider how to deliver the best education for all of them."
Ms Morton said there would be a formal consultation process before further decisions are made by council in October.
The following proposals are now subject to a period of statutory consultation:
St Kieran's Primary School to Castlehill Primary School
Ardchonnel Primary School to Dalmally / Kilmartin Primary Schools
Toward Primary School to Inellan Primary School
Skipness Primary School to Tarbert Academy
Clachan Primary School to Tarbert Academy
Rhunahaorine Primary School to Glenbarr Primary School
Minard Primary School to Furnace Primary School
North Bute Primary School to Rothesay Joint Campus
Luss Primary School to Hermitage Primary School
Achaleven Primary School to Dunbeg Primary School
Ardchatten Primary School to Lochnell Primary School
The council agreed not to take forward to formal consultation the proposals to merge Ashfield Primary School with either Tayvallich Primary School or Lochgilphead Joint Campus.