School land sold for new prison in Greenock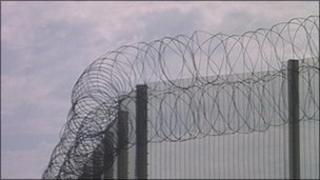 Inverclyde council has approved the sale of land to the Scottish Prison Service to build a new £60m prison.
The site, which currently houses Glenburn and Greenock High School, will be used to replace Greenock Prison, where Lockerbie bomber Abdelbaset Ali al-Megrahi was formerly held.
The 9.4 hectare piece of land will be leased back to the school until 2013, when work on the new prison will start.
The council said pupils would then move to a refurbished Gourock High School.
The new 300 cell Inverclyde Prison is expected to be completed by August 2015, with the first prisoners moving in three month later.
The Scottish Prison Service announced the plans to replace Greenock Prison in 2008.