BBC Scotland appoints John Boothman as head of news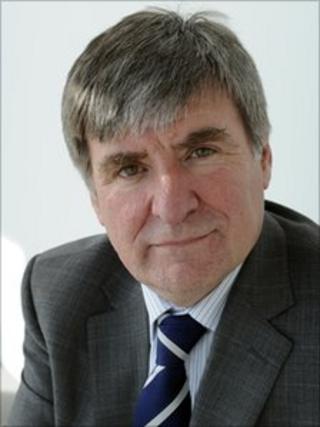 BBC Scotland has appointed John Boothman as head of news and current affairs.
During a 26-year career at the BBC, he has worked in a variety of senior roles and has been particularly involved in political programming.
The 54-year-old takes over from Atholl Duncan who left last month for ICAS - the professional body of accountants.
BBC Scotland director Ken MacQuarrie described him as "a journalist of integrity and great experience".
Prior to his appointment, Mr Boothman had been editor of newsgathering.
Among his credits during that time was winning RTS Scoop of the Year for 2010, as producer of the story which detailed the release of Lockerbie bomber, Abdelbasset al-Megrahi.
He also executive produced the Bafta Scotland-nominated Wasted Nation documentary and debate programme in 2009.
Mr Boothman said: "This is a hugely interesting time for news and current affairs in Scotland and I'm looking forward to ensuring that BBC Scotland continues to deliver it across all our platforms and for all our audiences."
Mr MacQuarrie said: "I know under John, BBC Scotland news and current affairs will continue to lead the field in the provision of breaking news and analysis."
BBC director of news Helen Boaden also welcomed his appointment.
She said: "John is a very experienced journalist with a superb track record. He has a deep understanding of audiences in Scotland and will bring great skill and passion to this role."
During his previous roles as editor of elections and political output, he oversaw coverage and result programmes of four Scottish elections, three General Elections, two European Parliament elections along with annual coverage of Scottish party political conferences.
He was also editor for a number of high-profile TV specials including the Royal Openings of the new Scottish Parliament and produced Reporting Scotland for several years.