Inquiry told of Erskine Bridge girl's overdose essay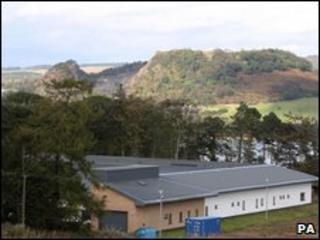 A girl who leapt to her death from a bridge alongside a friend described taking an overdose about a year before she died, a fatal accident inquiry has been told.
In an essay Georgia Rowe, 14, said she wished that she had not survived.
Georgia and Neve Lafferty, 15, of Helensburgh, died in an apparent suicide pact in 2009.
They fell almost 100ft from the Erskine Bridge, close to the centre in Renfrewshire where they were staying.
Before being moved to the Good Shepherd Centre in Bishopton, Georgia had been living in a secure centre near her original home in Hull.
The essay described how she was admitted to hospital after taking drugs and collapsing in October 2008.
The inquiry was told Georgia wrote that she "belonged to nobody" after finally meeting her birth mother, whom she described as a schizophrenic alcoholic with drug problems.
In the essay she wrote: "Nothing was going right for me. I had met my real mam for the first time in 14 years and I felt like nobody was there to help me and support me."
Psychological assessment
She had been taken in by her aunt Tanya Oliver at the age of nine months because her mother was not capable of caring for her.
In June 2008 her behaviour became so difficult that social workers took her away from her aunt's home in Sorn, Ayrshire, moving her to the centre in Hull.
The inquiry was read part of a psychological assessment made of the 14-year-old a month before she died.
It said that she required a containing, structured environment - and needed psychotherapy lasting from six months to a year or more.
The inquiry into the deaths of the girls, before Sheriff Ruth Anderson QC, continues.