Glasgow University backs cuts to courses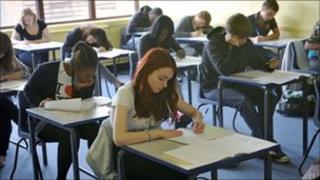 Glasgow University has endorsed cuts to courses in efforts to save money, despite protests from students.
A meeting to examine the 2011-12 budget accepted all the recommendations made to it by panels looking at the future shape of the institution.
The Centre for Drug Misuse Research will be scrapped along with liberal arts in Dumfries and the university will withdraw from social work courses.
The University of Glasgow has been looking at savings of up to £20m.
The Centre for Drug Misuse Research, which opened about 17 years ago, has had a high public profile under Prof Neil McKeganey.
The university said the current range of modern languages would continue to be taught, while anthropology, archaeology, classics and history would also continue.
Nursing and healthcare will remain at current levels until at least 2012-13.
'Promising future'
Principal and vice chancellor Prof Anton Muscatelli said: "The past few months have been extremely challenging and I want to pay tribute to everyone who took part in what was a vigorous and comprehensive consultation programme.
"The difficult decisions that have been addressed, coupled with the work that has been done to turn around our finances, means that the future prospects for the continued excellence of the University of Glasgow are extremely promising.
"We will continue to provide a world-class learning and teaching environment, and look forward to the future development and success of the university with considerable optimism."
Meanwhile, the University of Strathclyde also endorsed a series of plans designed to "strengthen" its Faculty of Humanities and Social Sciences.
A number of arts and social science courses have come under threat as savings of £12m are sought.
The plans include a restructured BA degree programme and the phased withdrawal from geography, music and community education.
A spokesman for the university said: "The faculty's plans will ensure resources are focused on existing areas of strength for the benefit of students, staff and the wider community."
Demonstrations took place in Glasgow on Wednesday to coincide with meetings of the governing bodies at the two universities.