Glasgow 2014 Commonwealth Games gift register released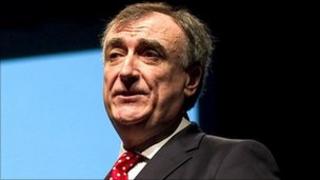 Organisers of the Glasgow 2014 Commonwealth Games have pledged to publish a quarterly register of gifts.
The list, which has so far remained confidential, will not include the offer that led to the resignation of former chief executive John Scott.
Mr Scott stepped down on Monday after revealing he accepted the undeclared offer from a potential 2014 supplier.
A Games spokesman said adding it retrospectively would undermine the purpose of the register.
Mr Scott, the head of the organising committee, admitted breaking rules over accepting gifts and hospitality from a potential supplier and was said to have deeply regretted his mistake.
Commonwealth Games Minister Shona Robison welcomed the decision to publish a register of gifts.
She said: "The priority now is for the organising committee to continue the successful delivery of Glasgow 2014, and a fantastic legacy for the whole of Scotland."
The Scottish Conservatives called for the reasons behind Mr Scott's departure to be be made public.
Deputy leader Murdo Fraser said: "The Organising Committee is a taxpayer-funded organisation and people will want to know the reasons for Mr Scott's departure.
"It is essential that we restore confidence in this project, which will eventually showcase Glasgow and Scotland to the world."
David Grevemberg, the organising committee's chief operating officer, will take charge until a permanent chief executive appointment is made.