Plea after cats poisoned by anti-freeze in Lochgilphead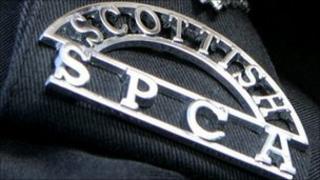 A leading animal charity is appealing for information after the death of three cats in Argyll and Bute by suspected anti-freeze poisoning.
The Scottish SPCA said the cats, from the Stag Park area of Lochgilphead, all died within a week of each other.
It said that given the time of year it was highly likely that it had been a deliberate act.
Anyone found guilty of poisoning an animal can face a prison sentence or a fine of up to £20,000.
Scottish SPCA senior inspector John McAvoy said: "Three cats have died recently in the area and tests have confirmed that one cat was poisoned with anti-freeze.
'Horrific death'
"They were all healthy cats and their symptoms were consistent with anti-freeze poisoning.
"This type of poison causes a cat to suffer a very painful and horrific death as their organs stop working.
"Given the time of year, it is very likely that this has been done deliberately, which is of great concern to us."
Mr McAvoy urged anyone with information to contact the charity's animal helpline.