Glasgow bids to host 2015 World Water Forum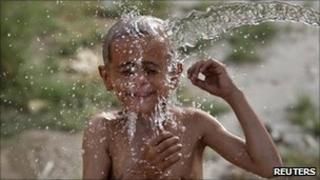 A delegation is due to arrive in Scotland to assess Glasgow's bid to host the 2015 World Water Forum.
The international summit, which is held every three years, discusses a variety of issues ranging from water shortages and sanitation to access rights.
Engineers, academics and political leaders are among the 20,000 delegates who attend the forum, which can bring up to £20m to the host nation.
Scotland is competing against South Korea to host it.
Judges from the World Water Council, the international think tank which organises the event, will arrive in Scotland on Wednesday for a three-day fact-finding mission.
'Harrowing images'
During their stay, they will hear about Glasgow's plans, meet First Minister Alex Salmond and tour facilities in the city.
Infrastructure Secretary Alex Neil, who will host a reception for the delegation at Edinburgh Castle, said: "In Scotland, we have the most amazing natural resource and that resource should be deployed for the benefit of the national community of Scotland.
"But there are also amazing benefits through our world-class water technology and expertise to be shared further afield.
"The harrowing images on our TV screens of people suffering from the drought in the Horn of Africa illustrate the scale of the world's water crisis."