David Fleming found guilty of car indecency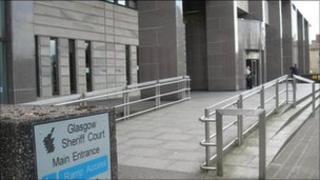 A 56-year-old finance manager has been fined £500 for exposing himself in his car while watching revellers outside a Glasgow nightclub.
David Fleming, from Bathgate, West Lothian, was spotted with his hands underneath a towel over his lap while parked outside The Garage in December.
When officers were called to the scene they saw Fleming was exposed.
He claimed the zip on his trousers was broken but was convicted of public indecency at Glasgow Sheriff Court.
The court heard from Pc Alistair Lang who spotted Fleming in his car while monitoring CCTV cameras on the street.
Zip claim
Pc Lang said that he saw Fleming sitting in his car with a towel over his lap and his hands underneath the towel on the southbound side of the road.
Fleming then moved to the other side of the street to get closer to the nightclub and Pc Lang contacted colleagues and asked them to attend.
Fleming also gave evidence and showed the court the trousers he was wearing that night and claimed the zip was broken on them because it went down very easily.
But prosecutor Iain Bradley put it to Fleming that he was lying about the trousers and that he was there for his own sexual gratification.
Fleming denied this but was found guilty of committing an offence of public indecency outside the Sauchiehall Street nightclub.