Serial rapist Raymond Donnelly jailed for 15 years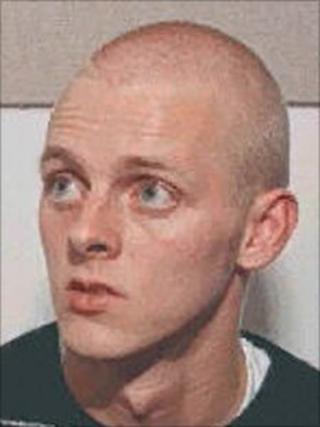 A man convicted of raping four women at various addresses in Ayrshire has been jailed for 15 years.
Raymond Donnelly, 32, "controlled, intimidated, assaulted and raped" the women between 1997 and 2010.
The High Court in Glasgow heard how he raped one woman shortly after she gave birth and assaulted three of his victims while they were pregnant.
Judge Alastair Stewart QC also ordered that Donnelly be supervised for a further eight years after his release.
Jailing Donnelly, the judge told him the evidence he had heard "painted a very disturbing picture".
'Systematic violence'
He added: "You sought to control and dominate (the women) and do what you wanted irrespective of their wishes."
During his trial, Donnelly claimed the women conspired and made up lies about him.
However, the jury convicted him after hearing that the women were subjected to "systematic violence".
Paul Kearney, prosecuting, said Donnelly "controlled, intimidated, assaulted and raped each of them".
He told the jury: "This man preyed upon and exploited the vulnerabilities of each woman.
"He sexually assaulted each of these young women to satisfy his desires and his own selfish interests with not a moments consideration as to the hurt that he was causing."
The advocate depute said Donnelly subjected his victims, who were all younger than him, "to frequent, regular, humiliating and frightening violence".
He added: "The types of assault were all similar - kicks, punches and slaps on the head and body, the pulling of hair, the compression of the throat.
"All are united by three things - they were subjected to sustained and very serious abuse, that they were raped by him and that they told you the truth."
Knife threat
One of the victims recalled how she was raped after she had given birth in December 2005.
She said: "I was telling him no - I actually had tears telling him. I couldn't struggle at all. I was too weak. I told him no constantly. I felt dirty and ashamed."
The court also heard Donnelly punched one of his victims in the face and, as she went to get ice for her injuries, he followed her, held a knife to her throat and threatened to kill her.
He attacked another for breathing too loudly or talking too quietly.
In addition to the rape charges, Donnelly was also convicted of separate assaults on the women.